BIRTHDAY SCRATCH OFF LOTTERY TICKET CARD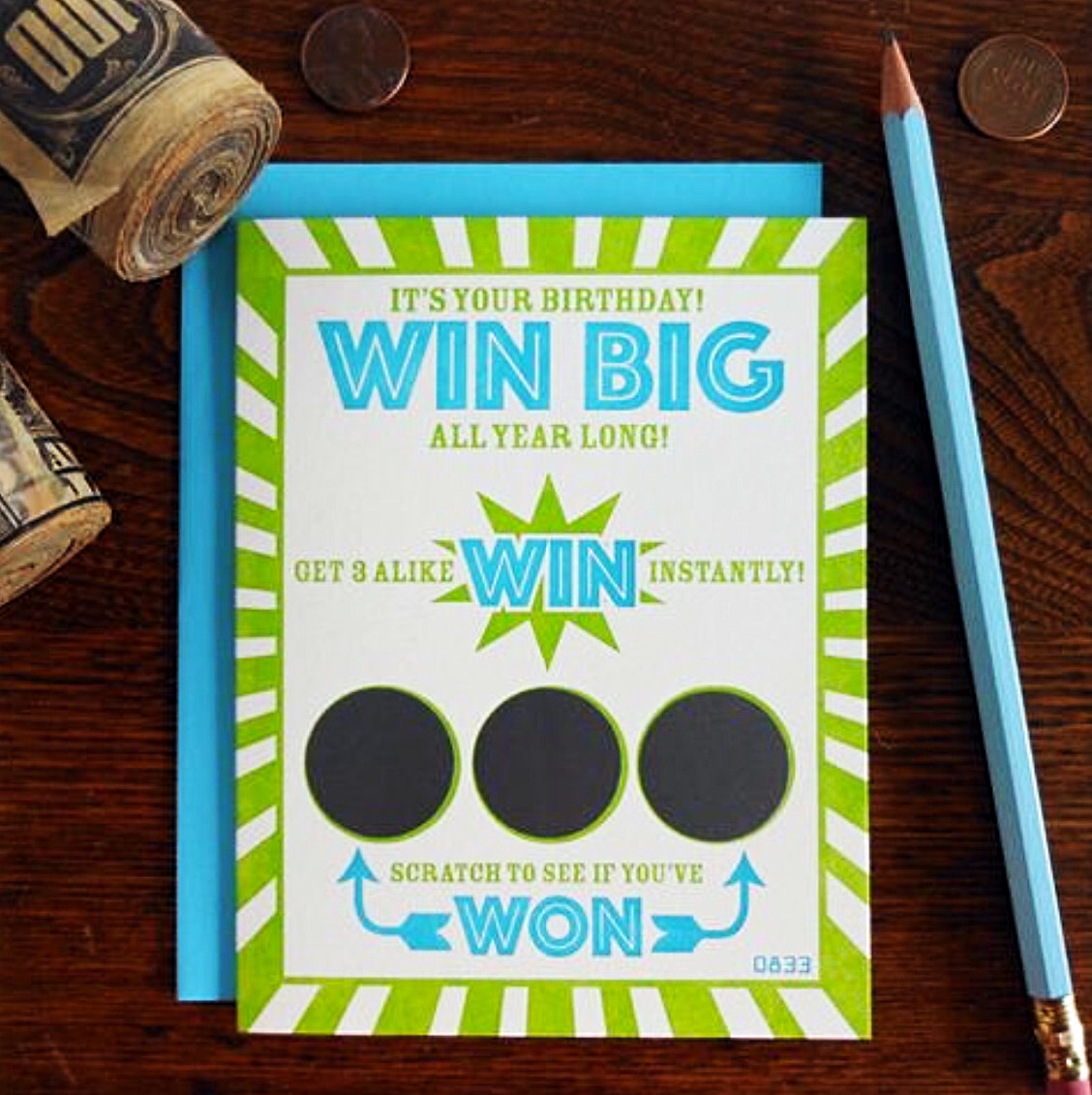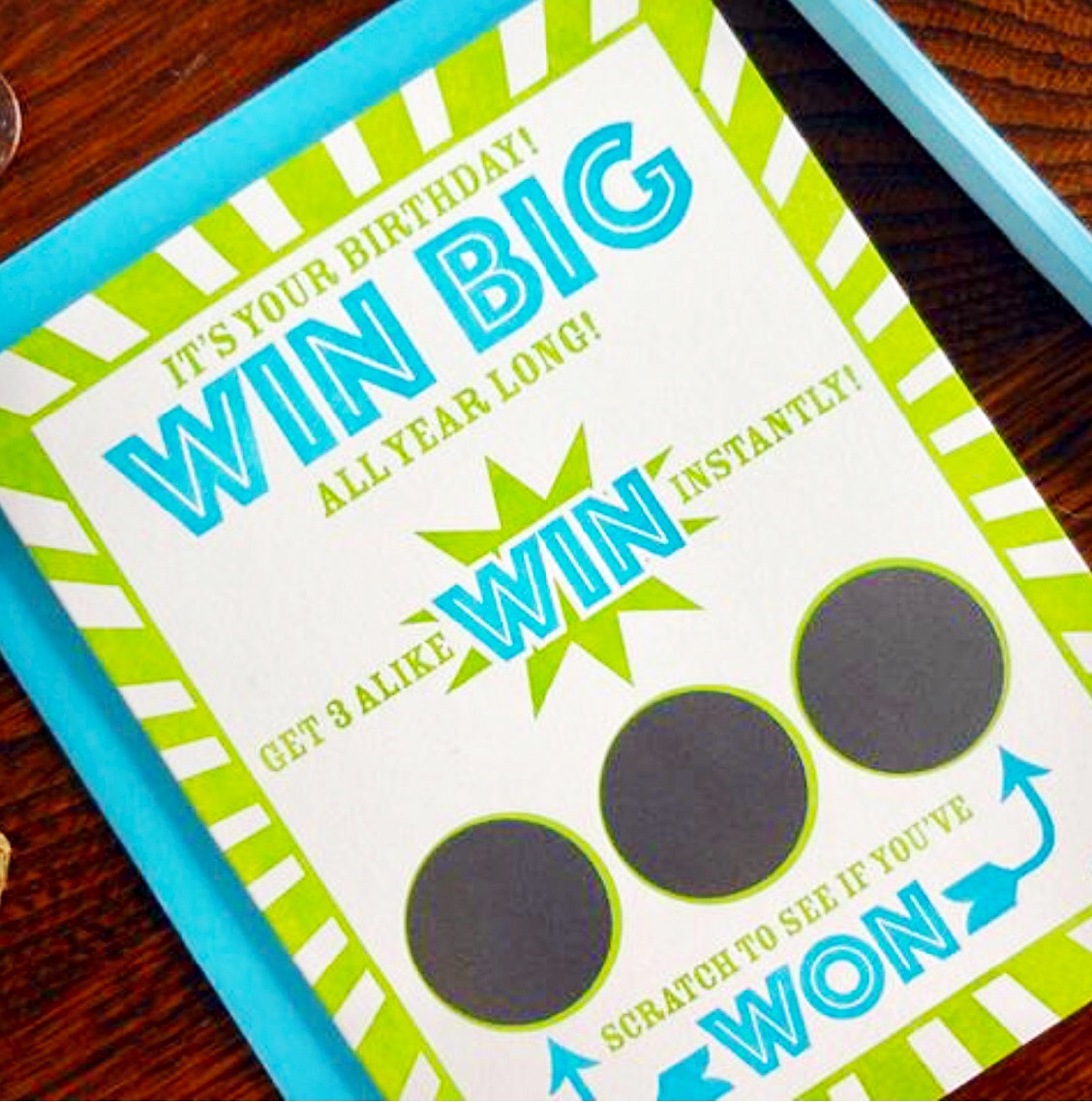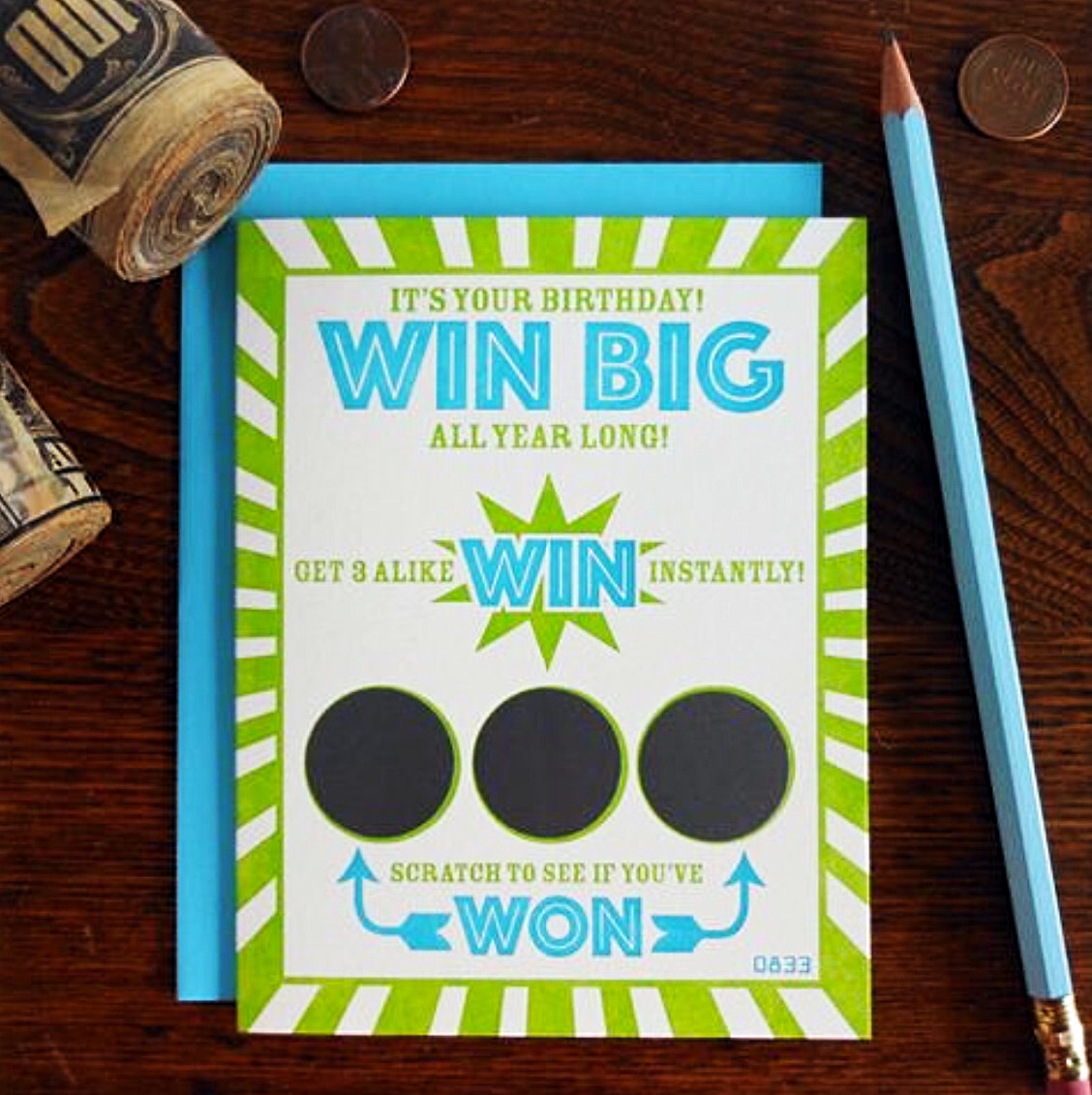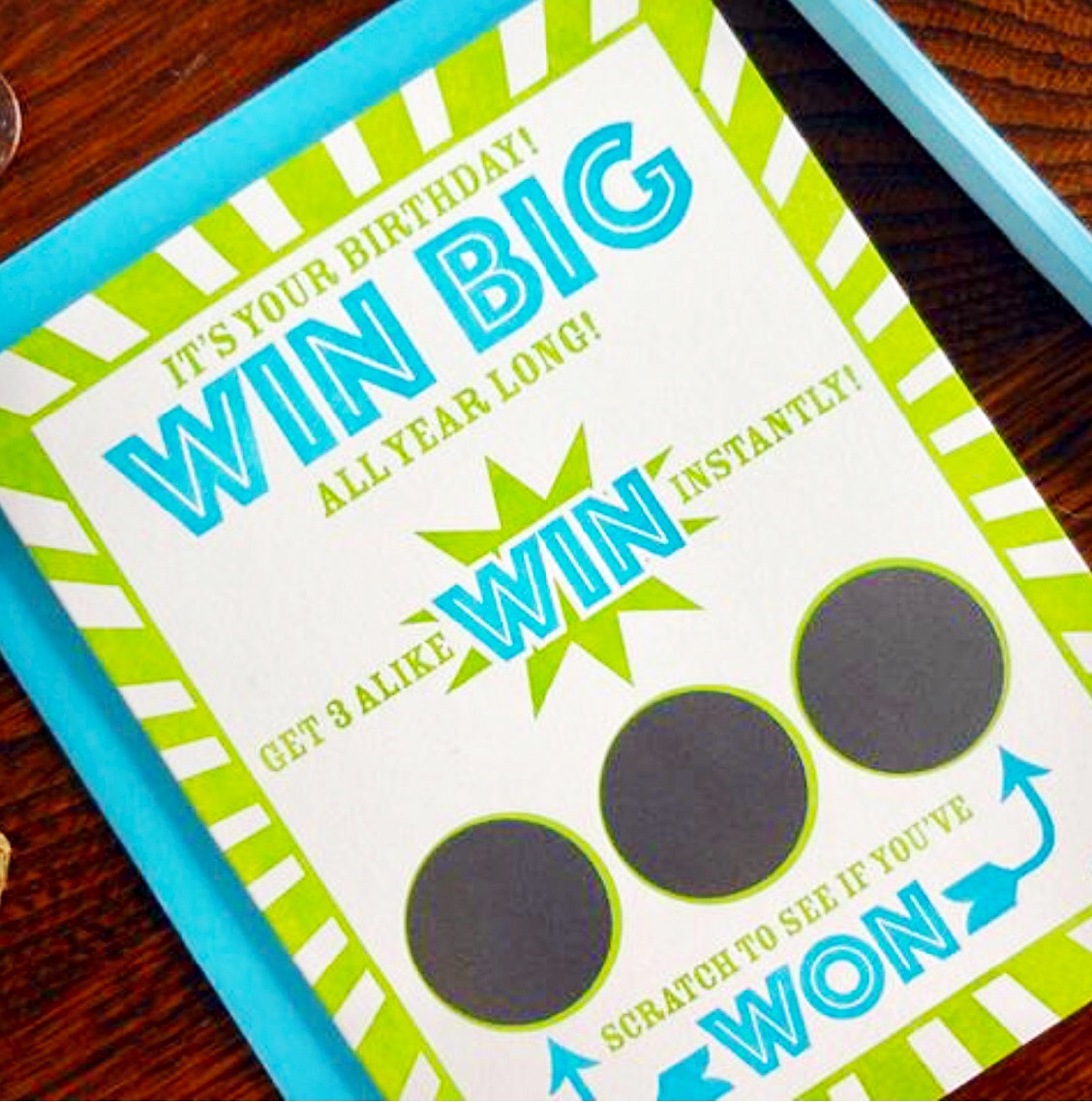 BIRTHDAY SCRATCH OFF LOTTERY TICKET CARD
FREE SHIPPING + FREE FOREVER STAMP!
Designed + letterpress printed by a.favorite design in Chicago, Illinois.
Who doesn't love getting lotto tickets for your birthday -- or anytime, really?! This card is inspired by scratch offs and even includes three scratch off circles for the recipient to play.
-- 4.25" x 5.5"; 2 color letterpress printed; soft white cover stock; aqua envelope; blank inside; scratch off area reveals: BEST YEAR YET!