SMUDGE BUNDLE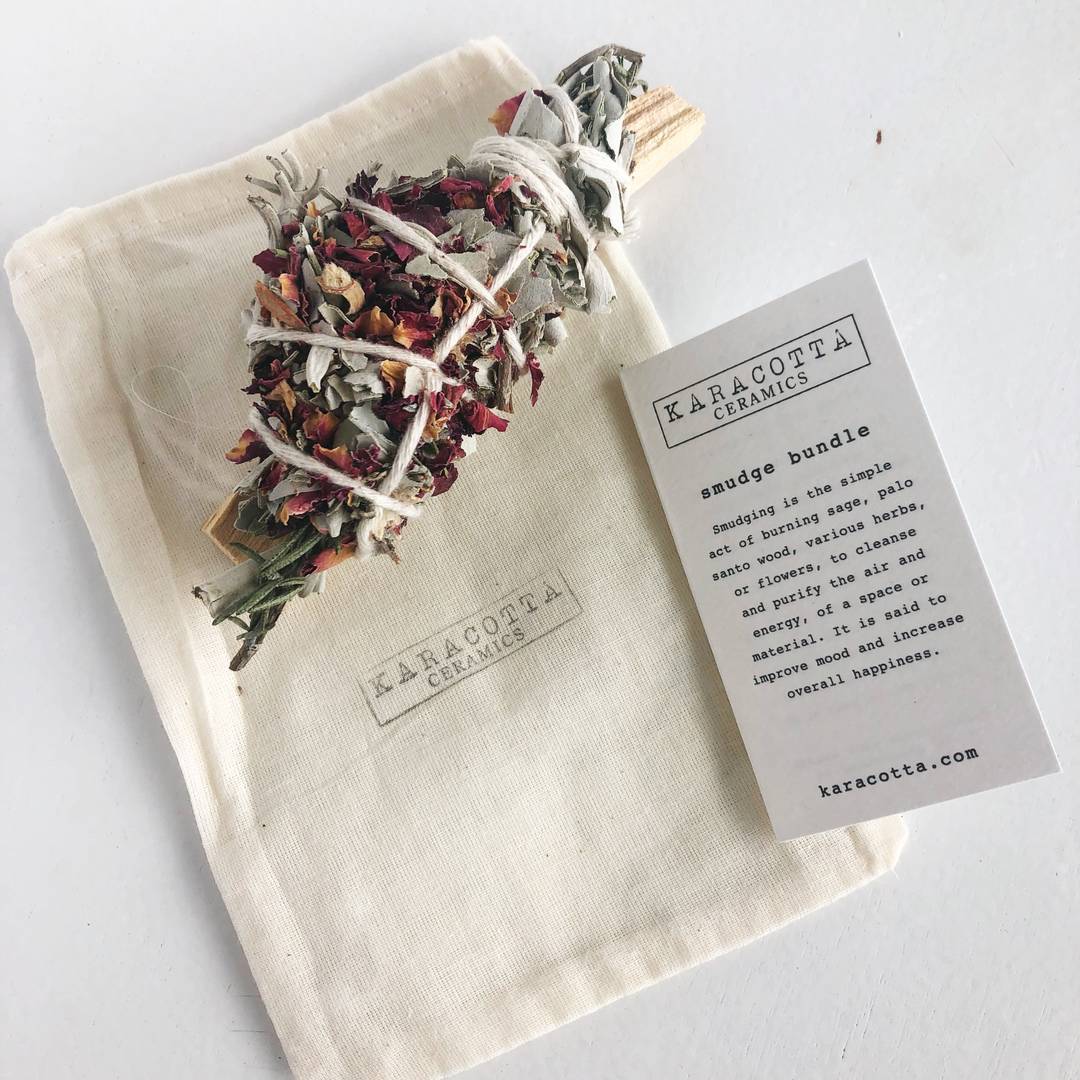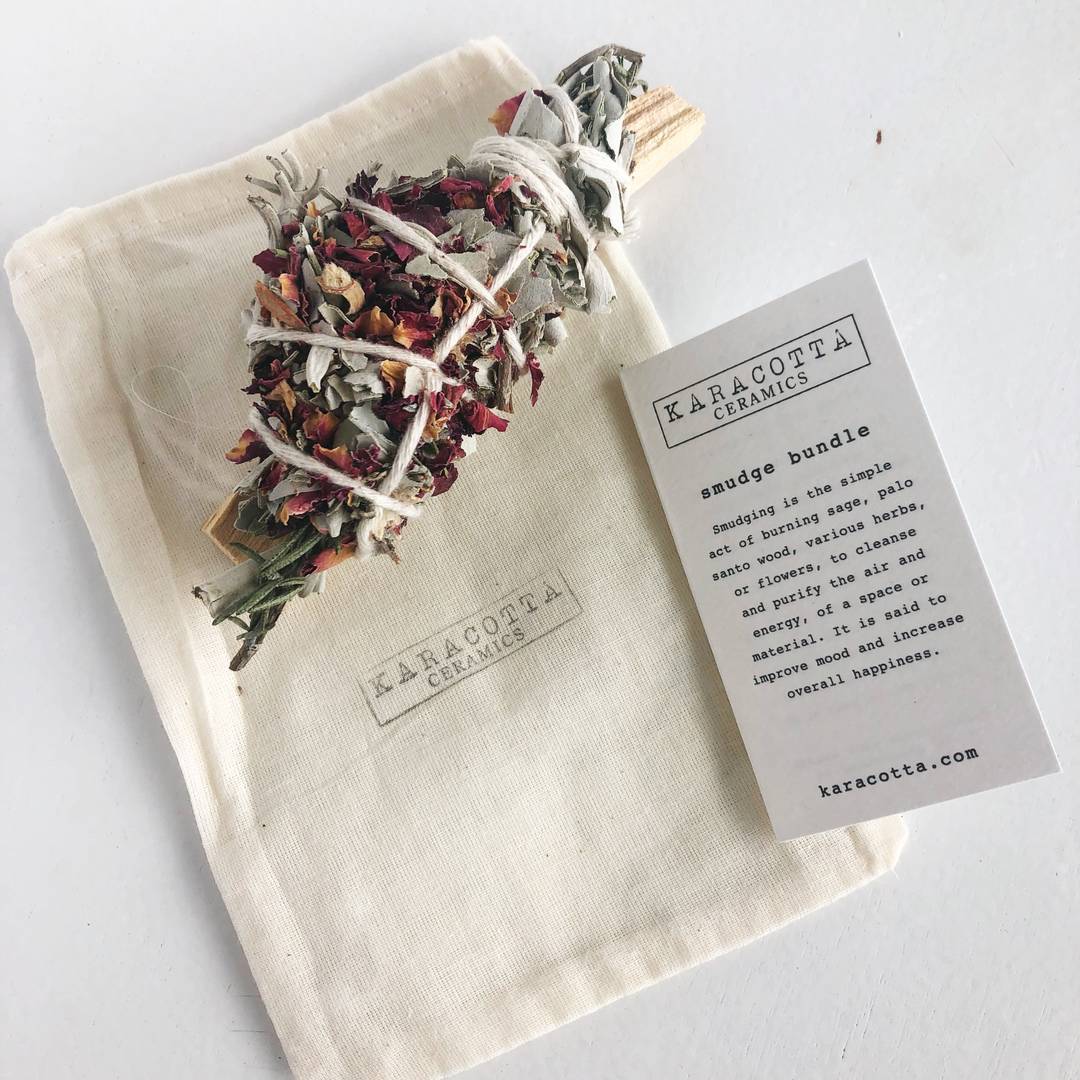 SMUDGE BUNDLE
FREE SHIPPING!
Handmade by Karacotta Ceramics in Austin, Texas.
These Smudge Bundles include ethically-sourced, wild palo santo wood, organic sage, organic rosemary, wild flowers and lavender from the Karacotta garden, all wrapped in white, organic cotton string. They're guaranteed to clear negative energy from your home, office, car and soul, and also, they smell incredible! Each bundle includes a cotton carrying bag and How-To booklet for easy smudging.
Complete your smudging ritual back in the shop with these smudge dishes!