TITANIUM DUSTED QUARTZ BOHO NECKLACE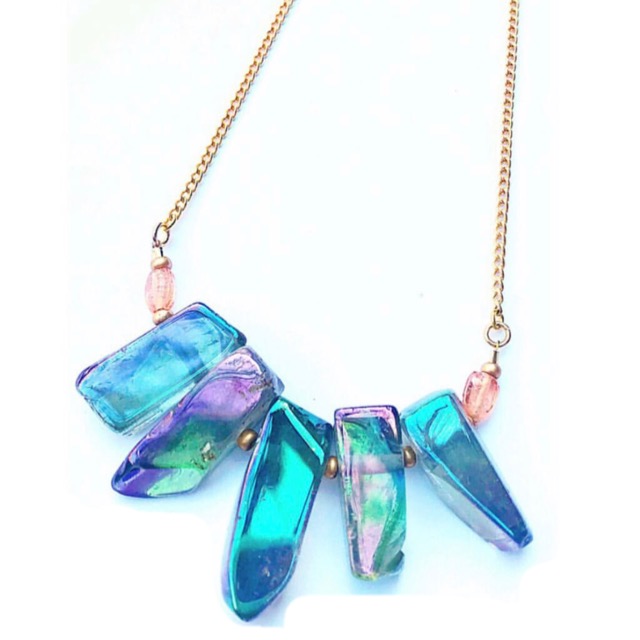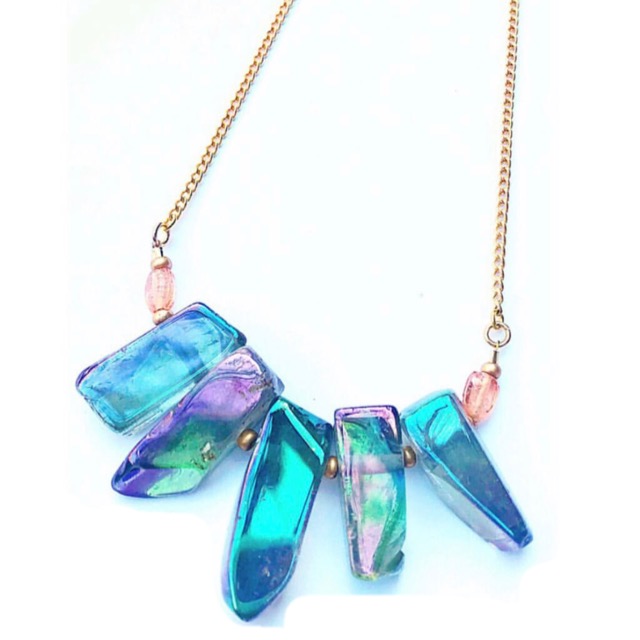 TITANIUM DUSTED QUARTZ BOHO NECKLACE
FREE SHIPPING!
Handmade by Etymology Jewelry in New York City, New York.
A row of five eye-catching titanium dusted quartz beads are flanked by a rose quartz stone on each side. This gorgeous luminous boho necklace is sure to make a statement!
Looking to expand your aura? Titanium dusted quartz (sometimes called "Aura Quartz") is known to enhance your personal power and be a positive energy-bringing chakra charger. It can also revitalize your inner energy flow.
— 20" length; recycled 14k gold fill lobster claw clasp closure; packaged in decorative jewelry box