TRANS RIGHTS ARE HUMAN RIGHTS STICKER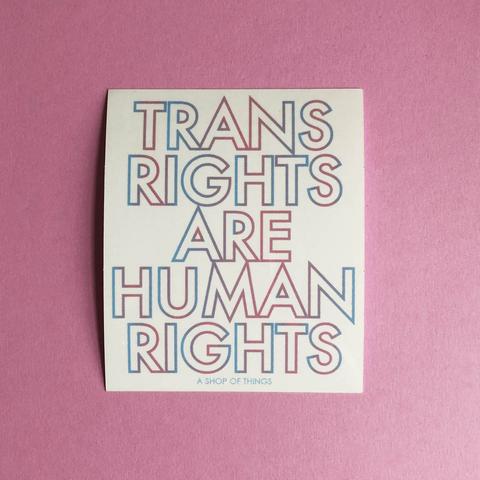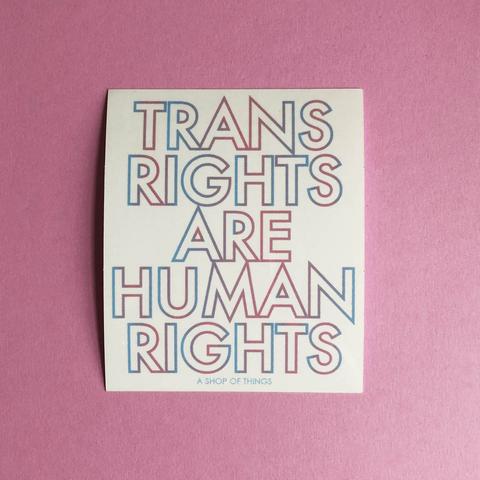 TRANS RIGHTS ARE HUMAN RIGHTS STICKER
FREE SHIPPING!
Designed by A Shop of Things in Nashville, Tennessee.
A message to be shouted from the rooftops: trans rights are human rights! This sticker features the colors of the trans pride flag and reads "Trans rights are human rights"
A perfect gift for yourself, your family, your allies or anyone who wants to support the trans community!
Slap this sticker on your laptop, water bottle, car, bike, skateboard, or any other item that needs a little glow up. Also makes great stocking stuffers, gifts, or party favors!
Check out the matching enamel pin back in the shop!
— 3" x 3.5"; durable vinyl protective laminate protects stickers from scratching, rain and sunlight; dishwasher safe