LITTLE BIRD CERAMIC JEWELRY DISH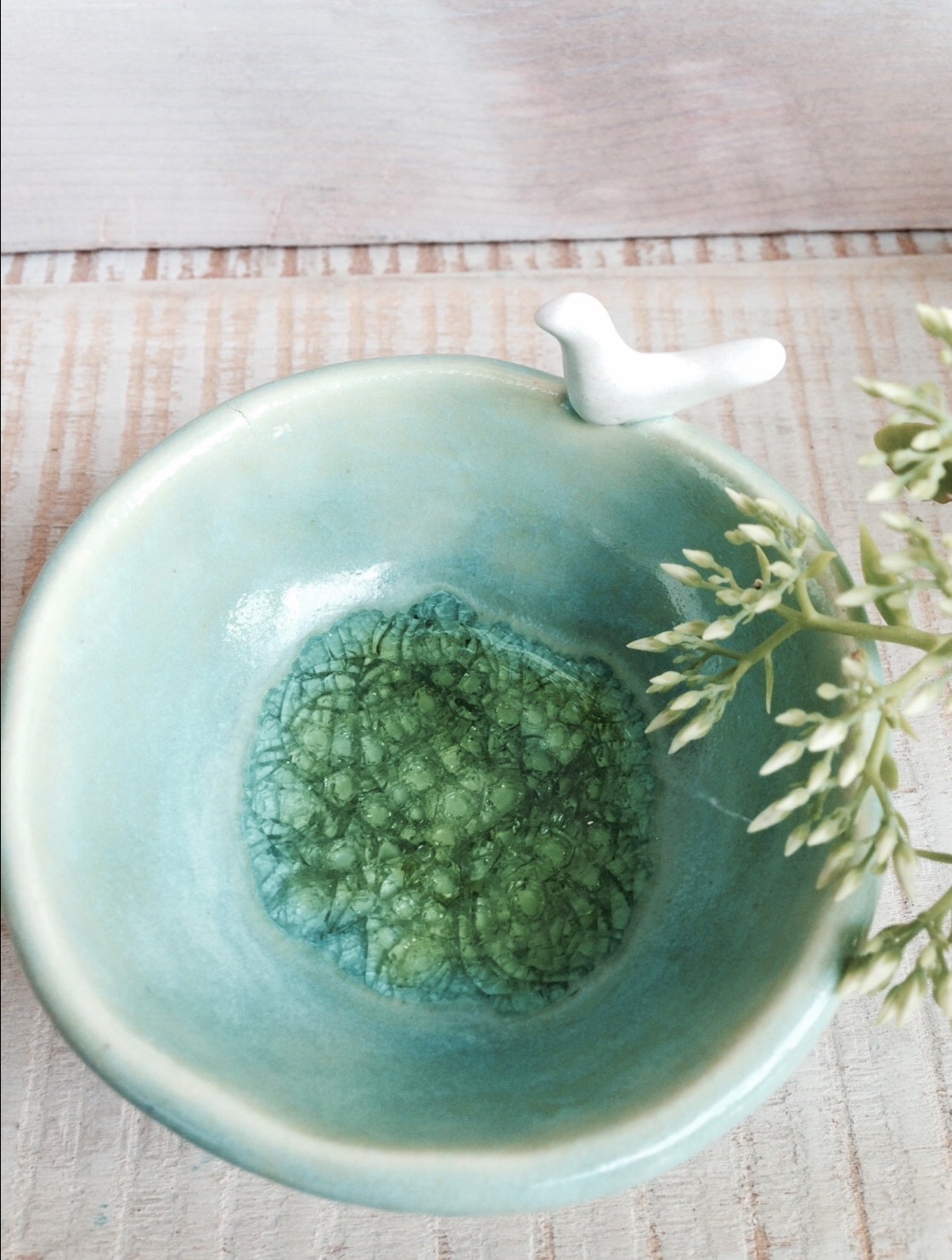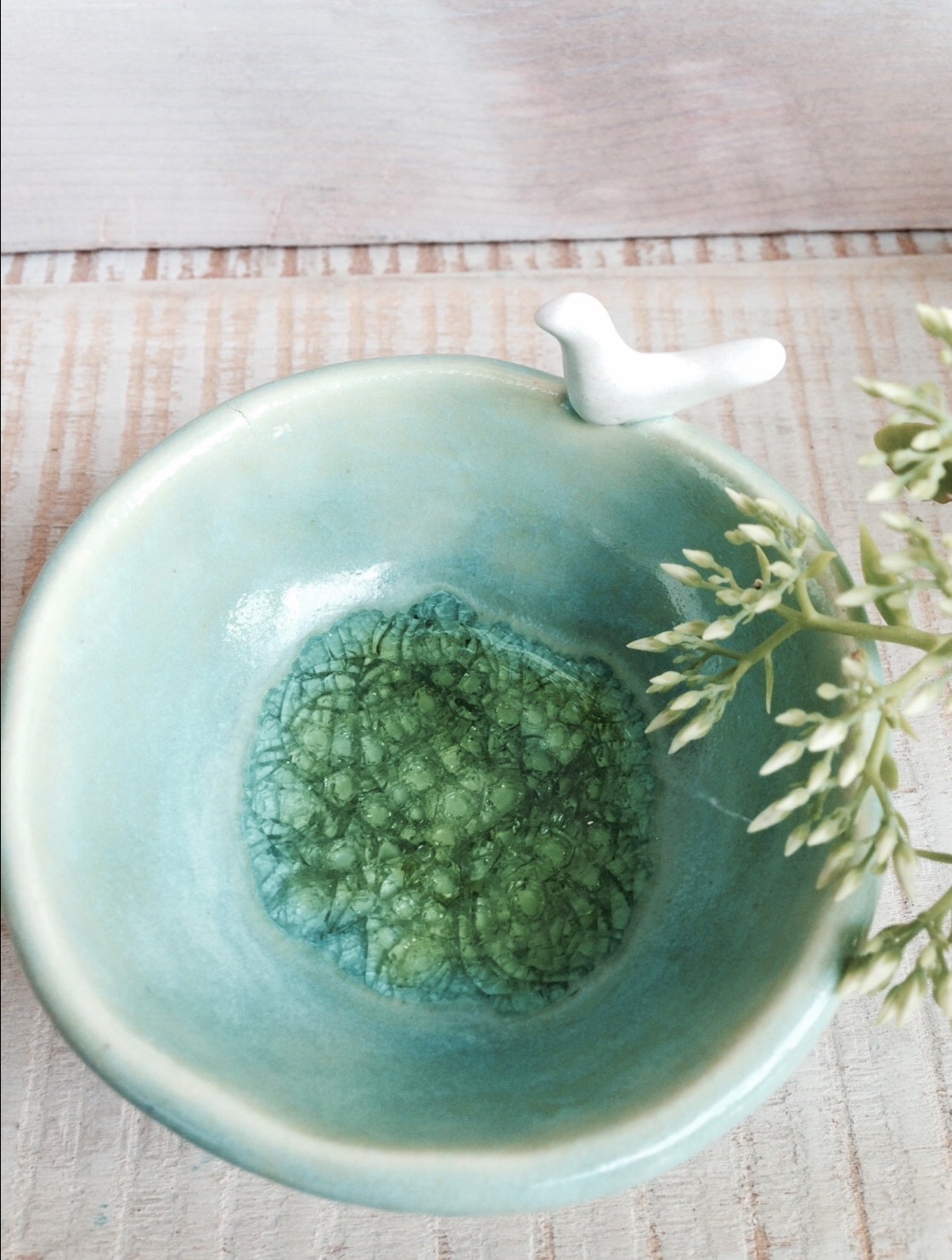 LITTLE BIRD CERAMIC JEWELRY DISH
FREE SHIPPING!
Handmade by Lemonglaze in Austin, Texas.
This small bowl can be used as a jewelry holder, soap dish, paperclip holder -- almost anything.
Handthrown using a slab of porcelain, glazed in light blue and white, with turquoise blue recycled glass at the bottom of the dish. Fired to cone 6 in an electric kiln.
-- Measures approximately 3.5"