BANG SCREW / RIDE SLAB SKINNY CUFF BRACELET SET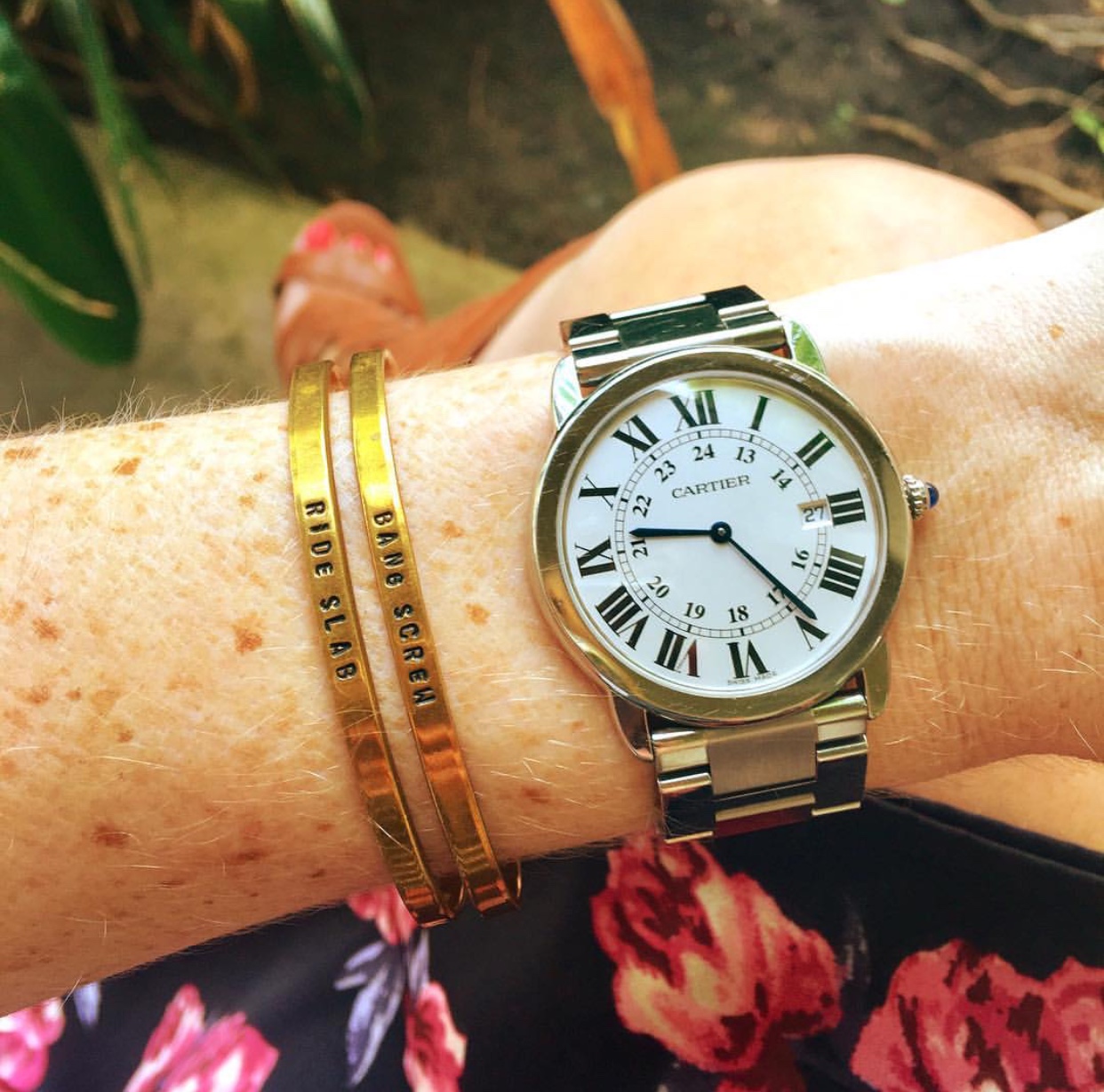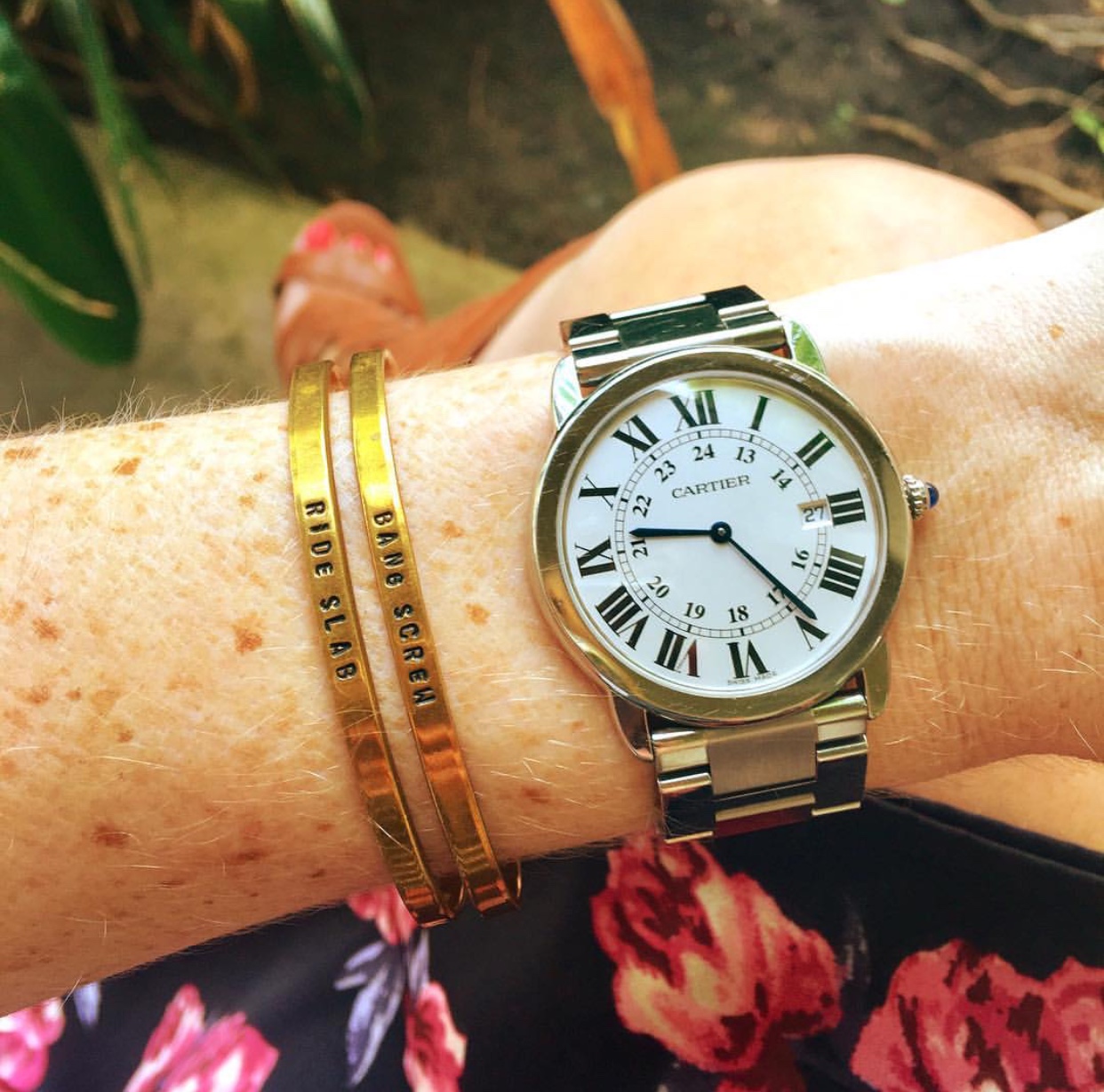 BANG SCREW / RIDE SLAB SKINNY CUFF BRACELET SET
FREE SHIPPING!
Handmade by simplestamp in Dallas, Texas.
Swang & bang with this set. Includes RIDE SLAB and BANG SCREW skinny cuff bracelets. Find out what BANG SCREW & RIDE SLAB mean for Houston culture.
— 1/8" x 6" 18 gauge; smooth gold plated brass with inked letters; flexible & can mold to almost all wrists; packaged in a hand decorated keepsake jewelry box
CARE INSTRUCTIONS: Remove jewelry before participating in physical activity. Perspiration, perfumes, oils, sunscreen, lotion and salt water can compromise your simplestamp piece. To keep your piece looking new, use a soft cloth to clean off any oils/make-up after use, and periodically use a polishing cloth to keep the shine.