MAY CONTAIN ALCOHOL MUG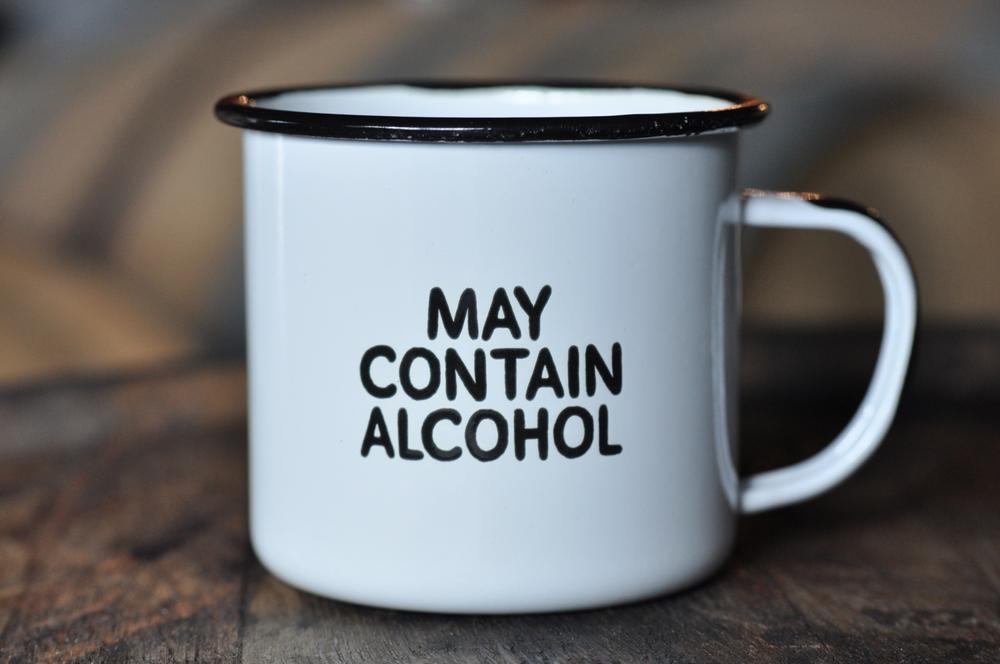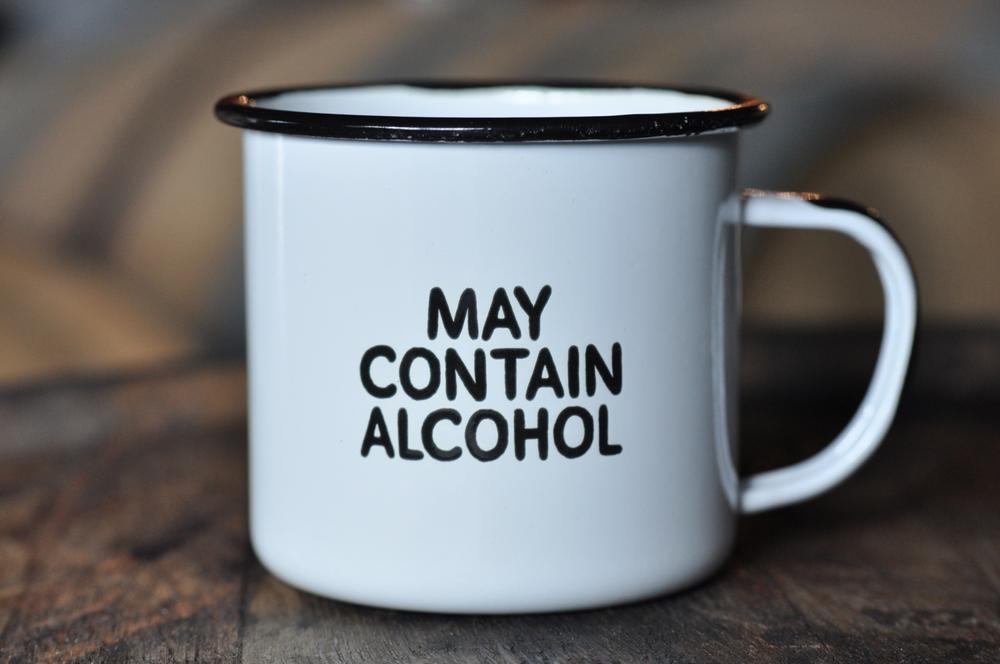 MAY CONTAIN ALCOHOL MUG
FREE SHIPPING!
Designed by Swag Brewery in Minneapolis, Minnesota.
Keep them guessing.
These highly versatile mugs serve as great drinking vessels for the following liquids:
Beer (craft, light, homebrewed, etc)

Wine (Merlot, Chardonnay, Cabernet, Riesling, Chateneuf-du-Pape, etc)

Whiskey (Scotch, Rye, Bourbon, etc)

Hard liquor (Vodka, Rum, Tequila, Gin, Moonshine, etc.)

Coffee

Tea

Water

Literally anything you can drink, and plenty of things you can eat
— 16 oz capacity; approx 3" tall and 4" across; MICROWAVE & DISHWASHER USE: These are steel under enamel. So please don't use them in the microwave unless you want to create a localized lightning storm in your kitchen and pretend you're Harry Potter. Or Voldemort.

They are dishwasher safe and won't fade... though keep in mind that metal does rust, so any chips in the enamel will allow the steel underneath to rust if you put it in the dishwasher. But in general... dishwashing should be fine!